I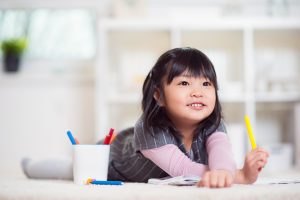 t's a pivotal time in your child's life – the transition from kindergarten to first grade! While this time may seem overwhelming for both your child and you, there are a few ways that you can ease your child's way into grade school during the summer! Read on to learn tips about how private schools in Pitt County NC are managing the transition!
Keep Up with Reading and Writing!
Your child should be reading and writing daily, especially during the summer. Take any opportunity you can to make the transition learning fun. We recommend making the reading and writing a fun activity that your child can keep up with throughout the summer. Perhaps prompt your child to design their own summer journal! Allow their imagination to thrive! Provide your child with different mediums and materials to create their journal, helping them with any cutting or scissor use. From there, they can fill their journal with different exciting prompts that encourage them to use their imagination!
Allow Them To Experience Independence
One of the larger changes from kindergarten to grade school is the increase in independence. With first grade, there will be more independent tasks, group work, and homework that will need to be completed away from the instructor. Parents can reinforce their children to complete homework through ample encouragement. Suggest that they complete the work on their own, and offer that you check after their work to boost their confidence. Another way that you can reinforce independence is by making sure that their book bag and lunchbox is adequately packed each morning.
Support Your Child Through Little Reminders
One of private schools in Pitt County NC favorite ways in which you can support your child is through leaving little reminders for your child to find throughout the day. Slip notes in their lunch box, hide them treats in their bag. These are some subtle ways that your child will feel comforted throughout the day in their new environment.
Walton Academy | Private School in Pitt County NC
At Walton Academy, we believe that supporting and encouraging your child is the first step to success in the classroom. Private schools in Pitt County NC want to support your child and guide them to success, but we can't do it without the parent's help! To learn more about how Walton Academy can take your child to success, visit our website.