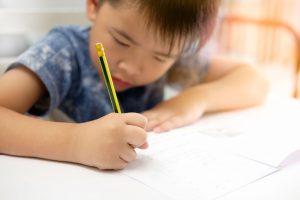 We all love summer break. Kids are out of school, the weather is warmer, and there's more time for fun activities with your family! While this is true, it is important to continue to enrich your growing student during the summer. Engaging students with educational activities over the summer break is a great way to help your child retain knowledge, and continue their learning and growth without overbearing them with work. Here are some tips that the top private school Greenville NC has for enriching your student's summer experience.
Enrichment Museums
Children-focused museums are a great way to keep your child learning while they are on summer break from school. Children's museums feature hands-on activities that are used to educate and entertain growing minds. One museum local to North Carolina is a great place to bring your young one. Marbles Museum, located in Raleigh, NC, features 16 different exhibits that are interactive and hands-on. Each exhibit features different themes and lessons for your young mind to learn!
Enrichment Summer Workbooks
Summer workbooks are an extremely effective way to keep your child engaged during their time away from school. There are an abundance of different books, varying in subject, grade level, and more. Our private school Greenville NC recommends checking out your local bookstore. Barnes and Noble has a wide selection of different workbooks that you can find to fit your child's interests.
Online Learning Programs
Looking for an online learning solution? There has been an explosion in the industry in recent years with programs online targeted at primary education nourishment. Programs such as ABC Mouse, Adventure Academy, and BrainPOP are all designed to challenge your student's skills and enrich them with engaging videos and games.
Walton Academy | Greenville NC
At Walton Academy, we want to prepare your child for success inside and outside of the classroom. That's why summer engagement is so important to us! We challenge that these enrichment tactics can be fun for your child! Allow the best private school Greenville NC to assist you in your summer education needs! Visit our website to learn more about why we want to invest in your child's bright future!